Mobile Earth & Space Observatory (MESO)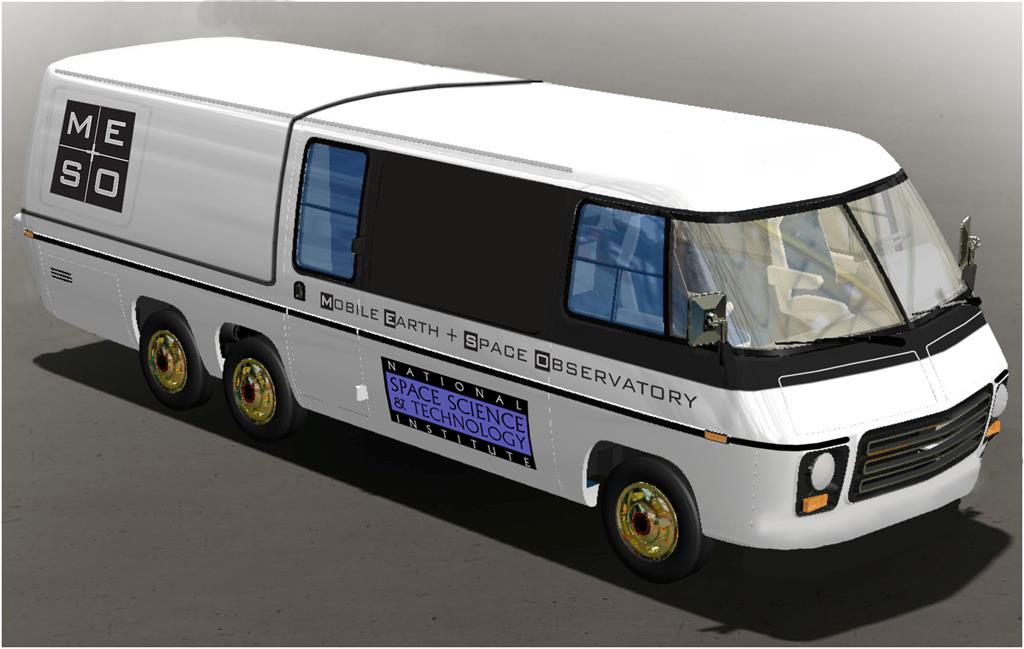 A major focus for 2017 is completing fabrication and equipping of MESO, our mobile STEM laboratory/observatory designed to provide informal education relating to earth and space sciences. MESO is a "science center on wheels" to engage and excite students, teachers, and local residents with inquiry-based hands-on educational and research activities focused on solar activity, weather, climate, atmospheric and space sciences, renewable energy, and scientific instrumentation. MESO will be deployed initially with two scientist-educators and several high school interns in August 2017 to conduct research during the total solar eclipse of the sun on August 21. Additional deployments will occur during the 2017-2018 school year to five Colorado middle schools serving minority student populations for teacher professional development and engagement with students and the local communities.
To learn more about the MESO project visit the project webpage at GoMESO.org .